Breathing Space
A Sci-Fi Western Audio Anthology
---
The void is cold, but not lonely.
---
---
---
---
There is a great deal of space in the Sol system.
These are small stories of the people who fill it.
---
Listen to fragments of the lives of people belonging to three vastly different cultures-- Terrans-- planet-dwellers fighting to maintain the lives they've always known in an increasingly-precarious ecosystem, Belters--fiercely independent individualists, scraping out livelihoods on the asteroids and moons of the Sol system, and the Peregrination-- former refugees turned family, struggling simply to exist in the blackness of space.
New episodes the 1st & 3rd
Friday of the month
As an anthology show, Breathing Space wants to bring together a collection of writers, editors, directors, and performers. As such, we're interested in hearing from potential collaborators.See below for our current opportunities.Updated 7/18/22
---
Writers
There are currently no calls for writers.
---
Voice Actors
There are currently no open casting calls.We will be opening a casting call for Season 3 in mid-September, 2022
---
Transcription Checkers
There are currently no openings for transcript checkers. We will be seeking checkers for Season 3 in late September, 2022.
---
If you would like to financially support the show, you can do so by joining our Patreon.
Humanity has left its home on earth, but hasn't quite reached the stars. And life on barren asteroids of the belt, on the volatile moons of Jupiter, on the frozen chunks of ice floating out nowhere in particular... well, it's not easy. But then again, neither is life down in the deep gravity wells, where people are getting on getting by under the thumb of governments that don't care and corporations that do care, but only on what they can exploit.But people are people everywhere.A Mercurian cricket farmer. Two vacuum cowboys on the Saturnian Asteroid Drive. A space pirate with steel-reinforced bones & the strength of a forklift. A household stranded on an asteroid-sized garbage dump. A fleet of refugees-turned mutineers-turned family.People. Just trying to get by.They band together. They form connections. Communities. Families. They help each other and lean on each other. Love each other. And they make life work somehow. And maybe sometimes they find a way to fight back. But mostly they're just people living their little stories against the endless beauty of an indifferent starry sky.
---
Breathing Space is an anthology Science Fiction Western audio drama, telling small, personal stories of people living in a near-future Sol System, written by a variety of authors in a shared, and collaboratively built universe.Click here for more information about the cast and crew.Episodes air on the first and third Friday of the month.
---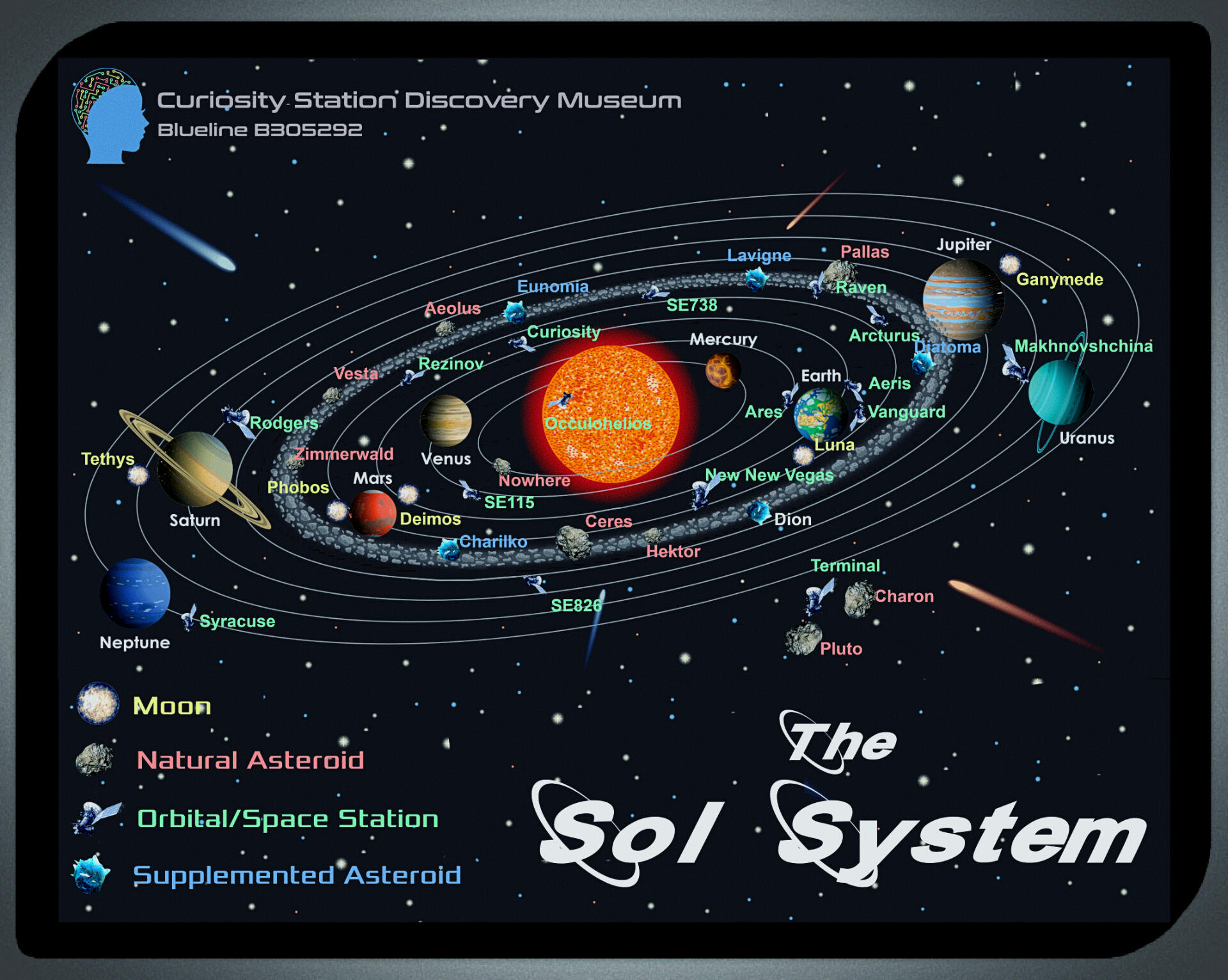 ---
Season 3
Far Flung
---
Coming January 2023
[S02E01] This is a Placeholder Title
Written by An Author
"Pull quote goes here."Ep summery goes hereRead the script here.The Cast
Cast List Goes here
Terra
As the origin of all life in the System, Terra sees itself as the natural source of leadership for humanity. However, given the fact that Terra's many terrestrial governments do not agree about how that leadership should be structured, it seems unlikely that this will ever come to be.As likely to fight amongst themselves as against extra-terrestrial forces, Terra has yet to come together enough to address the many pressing environmental crises that plague it. A densely-populated planet, it is home to approximately 75% of humans, living in the ever-shrinking habitable land available between the rising oceans.No matter what they say about the planet publicly, most Belters, and many inhabitants of other planets view Terra as an almost paradisal place, and Terrans as soft and spoiled by its bounty.
The Belt
Referring generally to all non-planetary settlements in the system, the Belt is made up of a range of human-occupied spaces, including terraformed asteroids, habitat bubble communities, space stations, mining rigs, and all the various independent ships that travel between them.Fiercely insistent on individual autonomy and independent government, there is not a single authority in the Belt speaking for all its inhabitance. Though generally bound by the Ceres Accords, each community has the right to make and enforce their own system of laws.Despite, or perhaps because of, their almost fanatical need for self-determination, Belter culture hinges on voluntary collaboration, and the voluntary sharing of resources, labor, and information.
The Peregrination
The Peregrination, or the Family, as they refer to themselves, is a tightly-knit, insular community of people living on large space ships, constantly at motion in the spaces between the stars and stations of the System.The survivors of a tragedy several generations prior that left them refugees, the Peregrinationals have turned their lack of a stable homeworld into a source of strength and community.Though they interact with the other governments of the System, they remain apart and outside from the struggles for power over both territory and resources that embroil Terra and the Belt.